INFORMATION ABOUT OUR 2023 CONFERENCE
2023 MNACPA Spring Conference – Envisioning an Inclusive and Sustainable Future in Higher Ed
The 2023 MN Chapter of the American College Personnel Association (MNACPA) Conference will be held Friday, March 31,  in person and virtually through Zoom. This year's theme is Envisioning an Inclusive and Sustainable Future in Higher Ed
The 2023 MNACPA Conference aims to address pressing and current issues faced in higher education. As members of the higher ed community, our hope is to create sustainable change and prioritize not just diversity, but inclusion. Belonging and mattering help to foster healthy campus climates and are essential for inclusion to work. The change that we strive for should not only be significant, but sustainable so that new and existing college personnel can positively impact each other and the students we serve.
We invite Minnesota higher education professionals and graduate students to submit program proposals to present this year's conference. The program proposal submission deadline is Sunday, March 5th at 11:59 p.m. Contact [email protected] for questions.
When: Friday, March 31, 2023
Where: Virtual via Zoom & University of Minnesota – Twin Cities Liberal Arts Engagement Hub, 120 Pillsbury Hall, 310 Pillsbury Drive SE, Minneapolis 55455
Early Bird Registration: Ends February 28, 2023
Registration Closes: Monday, March 27, 2023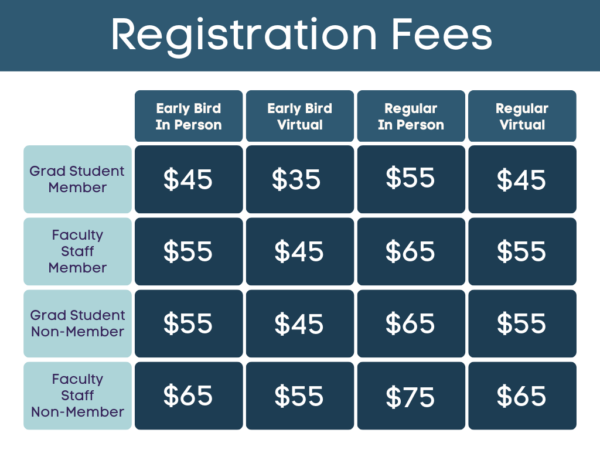 Groups of 10 or more qualify for a discount – please email [email protected] for group rates.
Keynote Speaker: Arthur Romano, PhD
Arthur Romano is an Assistant Professor at the Jimmy and Rosalynn Carter School for Peace and Conflict Resolution at George Mason University and The Elise Boulding Scholar Practitioner for the National Peace Academy. He has over 20 years of experience serving as an educational advisor and developing transformative and experiential education with communities affected by conflict and violence.
Dr. Romano  came to the school with over 15 years of experience designing and implementing experiential educational programs on peace and conflict resolution related themes in a wide array of locales including in Asia, Africa, and Central America. He also co-developed the Diversity Matters Now workshop series, which explores issues related to identity and peace building in colleges and universities across the US.
His international work has focused on Hip Hop Diplomacy as he regularly works with US Hip Hop Artists engaging in cultural exchange work abroad through the Next Level Program as well as peace education in East Asia including implementation and evaluation of peace education and problem-solving programs in Japan and South Korea.
He has published on issues related to Black-led truth-telling processes, grassroots peace and conflict resolution education and urban peacebuilding and is currently completing a book focused on community-led nonviolence education and the living legacy of Martin Luther King Jr. in US cities impacted by systemic racism and economic inequality.
Questions about registration, proposals, or the conference, please email: [email protected]