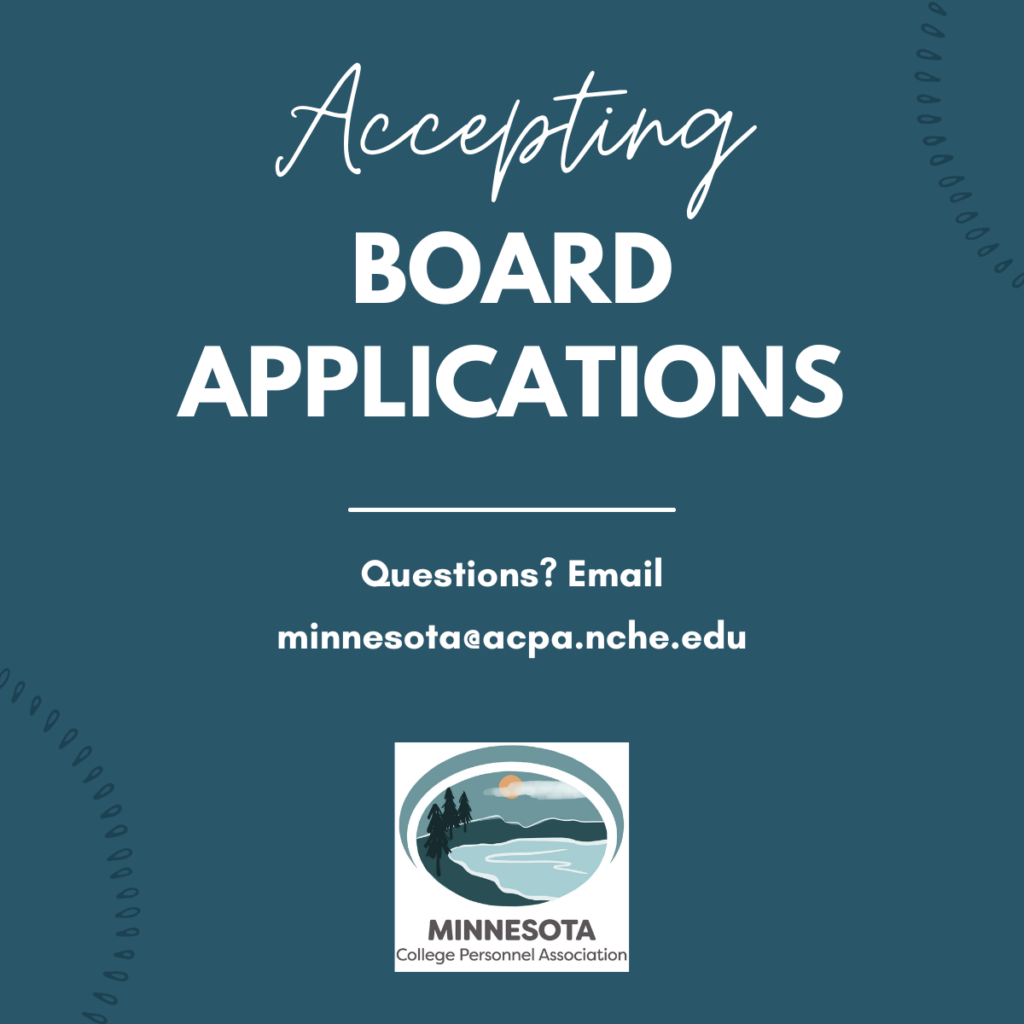 Hello Minnesota College Professionals and our Community Friends,
We are happy to announce that we are accepting applications for our Executive Board for the 2023-2024 term. The application window closes on Friday, May 26th at 11:59pm CST.
We invite you to check out the position document and then fill out the application form for the role(s) that interests you the most. We're looking for dedicated individuals seeking to contribute to the community of college professionals and folks who have a dedication towards diversity, equity, and inclusive practices within Higher Education.
Position Descriptions 
Application Form 
If you have any questions, you can reply to this email or contact Kareem Watts at [email protected].
We hope everyone has had a successful and engaged Spring semester. Cheers to the summer!